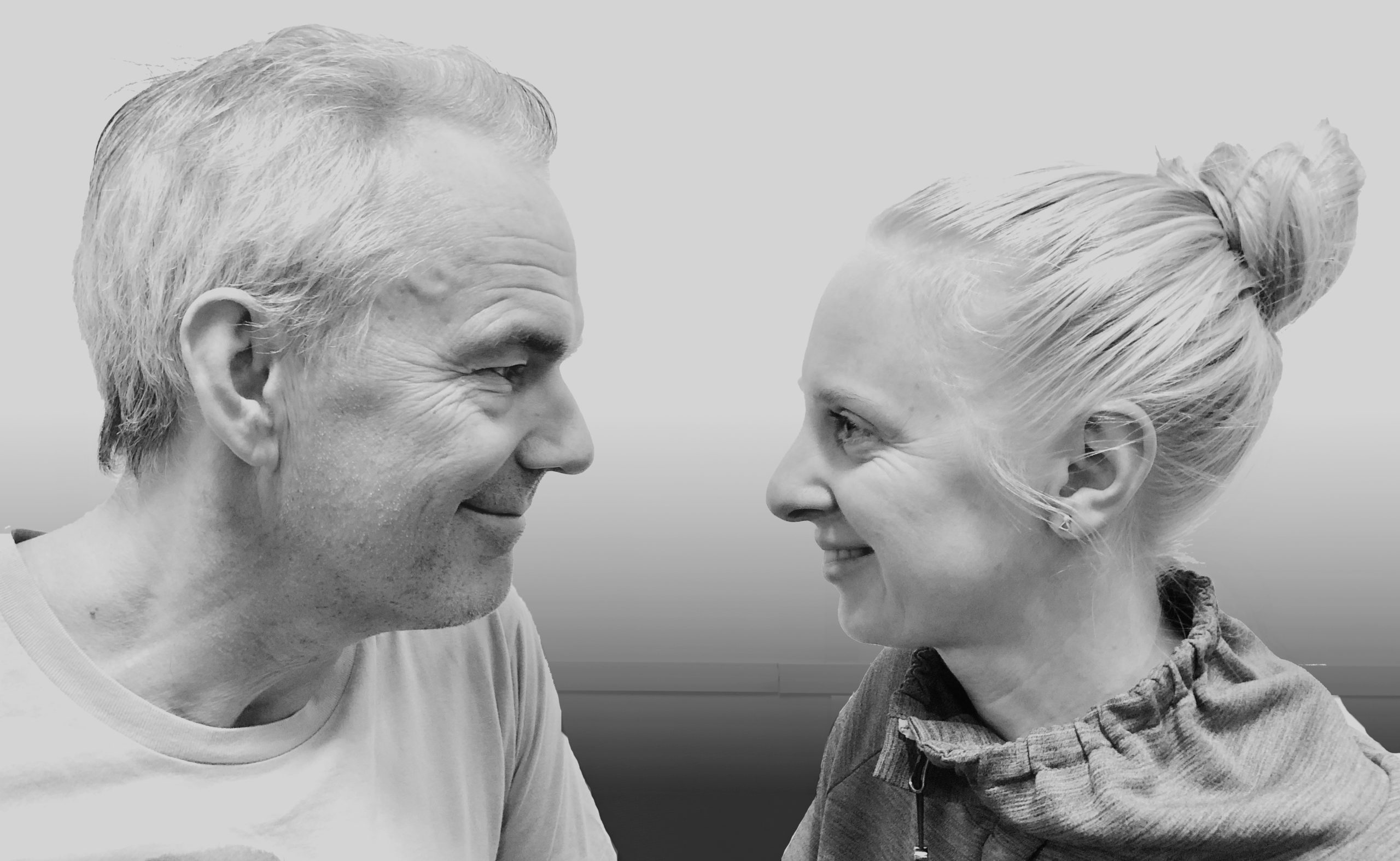 Richard Asker:
– I started SpaceTimeLab in 2005 with the idea that stage artists from different disciplines and traditions would meet in workshops and productions and inspire each other to create new exciting works for the stage. The first production was Interrogations by Yoshi Oïda based on Koan – the aphorisms of Zen Buddhism, and in conjunction with his guesting us, we held a workshop week where actors and dancers from different countries met and Yoshi shared his exercises as well as his great experience from a life in the theatre worldwide.
Since then, we have produced workshops, educational projects and productions in different collaborations: with SAMI, Swedish Academy of Dramatic Art, Kulturhuset and schools, to name a few. In The Riddle of the Sphinx 2008, an adaptation of Seneca's Oedipus we brought actors, dancers, singers and musicians together for an experiment on the classic Chorus, in an effort to make it come alive in a contemporary setting through different modes of stage craft. And Shakespeare – recitals, lectures, school projects – Patsy Rodenburg opened the doors to his universe in such a brilliant way during my three years at the Guildhall School of Music & Drama. I wanted to pass some of that on, as best I could.
Anette Jellne:
– I started as Artistic Director in June 2018, with the World at War Project. I want to create works for the stage that touch an audience, shedding light on important issues, with the intention of bringing different worlds and perspectives together so they can meet. Since we have worked with artists from all over the world, having learnt from, and been inspired by them, the idea is that we can play with different styles and forms of stage craft depending on the context of each production. Grounded is a classic piece of theatre and we stay true to that form, in The Dream of the White Raven there is more scope for choreographic ideas and Richard says he took inspiration from Asian theatre in creating it. The next project might be pure choreography.
The main thing is communicating with our audience, we really try to reach audiences from different backgrounds, to create an opportunity for debate, at the same time being playful and easy going in our workshops when sharing the exercises and the way we work.
Anette Jellne has worked as a dancer since 1997, and been an artist with Skånes Dansteater since 2006. She trained as a dancer at the Royal Swedish Ballet School, as an actor at the Swedish Academy of Dramatic Art, and as a teacher at DOCH. Teaching credits include the Ballet Academy, Stockholm, Lasse Kühlers School for dance and Workshops for Skånes Dansteater.
Richard Asker started out as a child actor/singer in Swedish Television Drama and at the Royal Opera in the mid 70s. Since then he has worked as an actor, director and teacher at the National Touring Theatre, City Theatres of Stockholm and Gothenburg, Folkteatern Gävle, Stockholm Academy of Dramatic Art. He has composed music for several theatre productions and is a translator of dramatic works. English and Theatre Studies at Stockholm University. Trained at the Guildhall School of Music and Drama.